A Special Three-Part Series for Registered Attendees of
My One-Week Wonders Trading Event
Part II
The Insider Buying Effect: Like Stealing Signs From the Opposing Team… And It's All Perfectly Legal
By Mark Skousen
Featured Speaker, One-Week Wonders
In case you missed Part I of my One Week Wonders Quick Start series yesterday, here's a quick review of what we covered…
My new quick-strike system allows you to double your money in one week or less…

How using this strategy makes it possible to turn $1,000 into $1 million in just one year…

How to get my next three Home Run trades that can double your money in a week or less.
Now, today, I'm going to discuss the seven criteria or "triggering events" that often cause stocks to suddenly pop.
Starting with the first of these criteria: insider information.
Inside information is like stealing signals from the opposing team…and it's all perfectly legal.
Heavy insider buying by the company CEO, officers of the company or board members is one of the most important criteria we look for.
Why?
Well, it's simple.
Insiders can SELL a stock for a number of reasons.
Maybe they are buying a new home or vacation home. Or paying off debt, or college tuition for their kids. It could be any one of hundreds of different reasons they SELL stock.
But they ONLY BUY substantial NEW amounts of shares, because they have material evidence that the company is doing better than expected OR will do better than projected.
My team and I get immediate notice of heavy insider buying usually within 48 hours after the transaction is made.
Tracking this is like stealing the other teams' signals in baseball… and it's all perfectly legal!
Imagine having the same investing advantage
that insiders do.
Just like the fat cat CEOs who run some of the most profitable companies in the world, you'd know, for example…
What next quarters' earnings were BEFORE they were announced…

Which new patent was fast-tracked for approval…

When to buy low and sell high… before other investors even get a whiff.
The good news is that my system can place this valuable intelligence in your hands immediately.
And it's completely legal and above board.
When most folks hear the words "insider trading," they immediately think it's something illegal… like in that famous late 80s movie, Wall Street.
Well, that kind of insider trading Gordon Gekko pulled off certainly was. But it's not the kind of LEGAL insider trading that we track.
You see there's a secret universe of in-the-know millionaires and billionaires who tip their hand every time they pour money into their company's stock.
They'd like to keep it quiet, but — by law — they MUST report their actions within 48 hours.
And following their big money footprint is often a sign that a stock could hand you 100% profits very quickly.
We call these HOME RUN STOCKS…
Stocks that can double your money in just one week.
Investing in these one-week winners can potentially double your money in seven days or less, and often go on to hand you monster profits like these…
Ubiquiti Network (UBNT): This one handed us a 261% gain in only 5 days.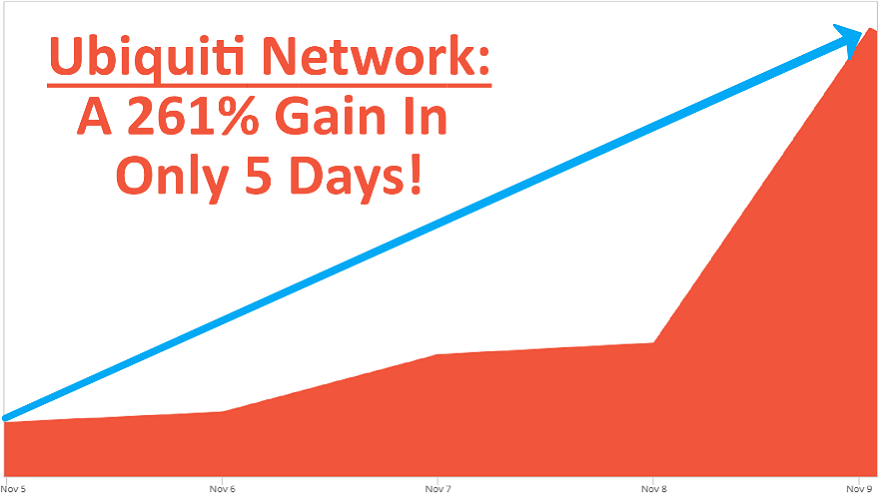 Medical Properties Trust (MPW): A 156% gain in just 7 days.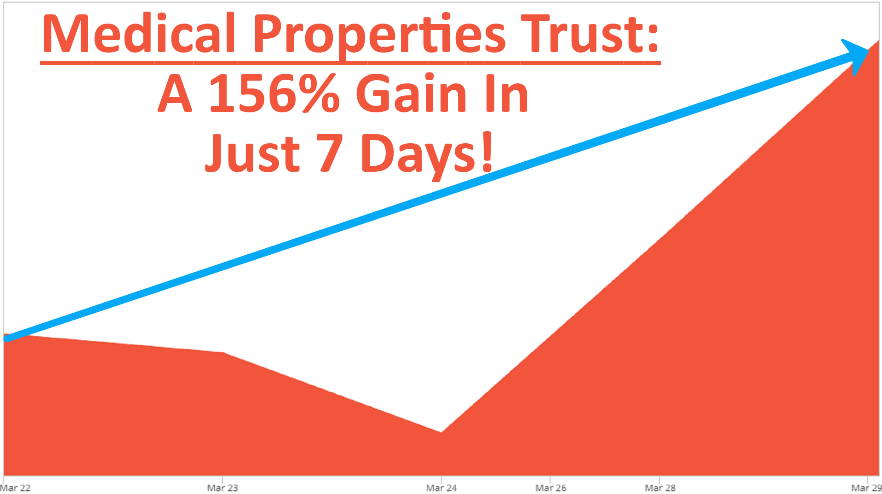 H&E Equipment Services (HEES): A 340% gain in 7 days.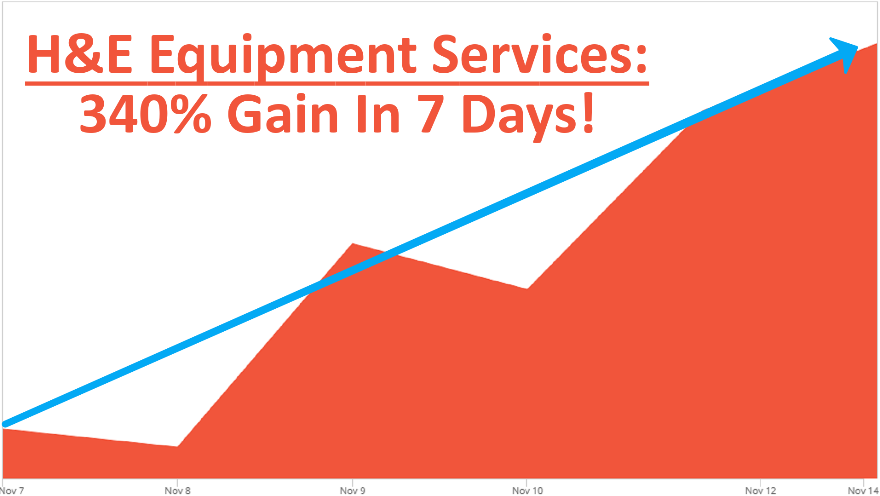 Seagate Technology (STX): A 117% gain in 6 days.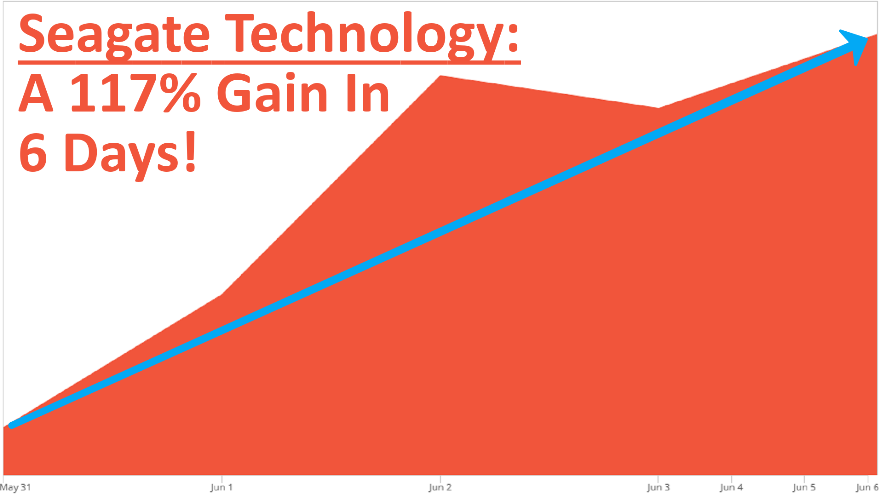 Enerplus Resources (ERF): A 340% gain in 6 days.
Fact is, corporate insiders have unknown information that can make you a fortune… IF you can get access to it and act on it at the right time.
After all, they regularly invest millions of their own money in their own stocks.
So, "putting their money where their mouth is"…
Is one of the best, most reliable indicators of rapid future stock price increases.
But just knowing what these insiders are doing isn't the ONLY key to finding stocks that can double your money in a week.
In fact, I've been studying the actions of a few key insiders recently.
And I believe that the single biggest insider move of the past 10 years is happening RIGHT NOW.
I've identified three major insider buys by big name executives who are quietly accumulating shares.
Each of these opportunities has the potential to hand you 100% gains in just one week.
And next Wednesday, November 6th, during my One-Week Wonders event, I'm going share my research on these three stocks…
AND show how you can put them to work right away — to create your own quick-strike fortunes.
To help you further prepare for Wednesday's presentation, I'll be sending you Part III of my Quick Start series tomorrow.
Look for it in your email inbox… and please, feel free to email me your questions at OneWeekWonders@StockInvestor.com.
I'll be answering questions during our broadcast on Wednesday, November 6th, and I look forward to hearing from you.